Our team brings together bright minds with experience in neurological disorder treatment, clinical trials, functional brain signals, machine learning, and high-performance computing. Together, we share a common passion to improve treatments for patients who are faced with neurological disorders and diseases.
NOïSIS is based in Montréal, Québec, Canada and is closely-connected through their affiliations with world-renowned researchers at academic centres, including McGill University, Harvard University, École de technologie supérieure, and the Montreal Neurological Institute and Hospital.
István Mórocz, MD PhD
Founder, Neurologist, Cognitive Neuroscientist
I have been a neurologist and cognitive neuroscientist for over two decades in academic research. My primary interest is in functional brain mapping though I also have worked in neurology and psychiatry wards. Today, because of personal reasons, I feel obligated to give back what I have received from science and return with a product that will benefit patients with neurological ailments.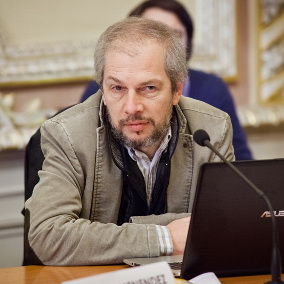 Andrei Mogoutov, PhD
Co-Founder, Physicist, Data Scientist
Andrei is a theoretical physicist interested in solving statistical problems in complex and disordered systems.  His expertise is in semantic categorization of data streams in the temporal domain and in written text.  Andrei worked as scientist at numerous world renown academic center and is today also active  as consultant and entrepreneur.